If you have read my blog for any length of time, I mentioned before that Soft seasons have the easiest time shopping for cosmetics. I think, in many cases, the choices are absolutely mind boggling. It is better to go for quality over quantity, so if your beauty budget will allow, be willing to spend extra and have a smaller selection of good products rather than a larger collection of mediocre quality ones.
(CAVEAT: Please swatch these to double check. All colors are subject to availability and may be discontinued at any time. )
Let us start with the eyes.
One of my all time favorite one-stop-shop eye shadow collections for Soft Summer is the Urban Decay Naked 3 collection:
Soft Summers can get away with some depth. I also think the Urban Decay Smoky collection is a great option. Some of the shadows run a little on the warm side, but I do not find that to be a deal breaker.
There is no shortage of blush for a Soft Summer. Many women think they can get away with mauve or rose on their faces, since they are popular colors, but only you look your best in them. I think IT Cosmetics Ombre blush in Sugar Plum is gorgeous:
Bobbi Brown also has a fantastic selection of softer shades made just for you. (Please note, Desert Rose has been discontinued and Pale Pink may be too bright):
The list of lipsticks can go on for literally ages and ages. Soft seasons have the characteristic of drop dead elegance that no other seasonal categories can replicate in the same way. I think that is why so many women are drawn to those colors.
Where to begin?
How about the Tarte limited edition lipstick vault? I know.....it is pricey, but I think you would only have to give away as gifts a few shades and keep the rest for yourself with ease. Lots of mixing and matching options abound.

You have everything from nudes to deeper more dramatic colors. Keep in mind....Soft Summer can take some depth.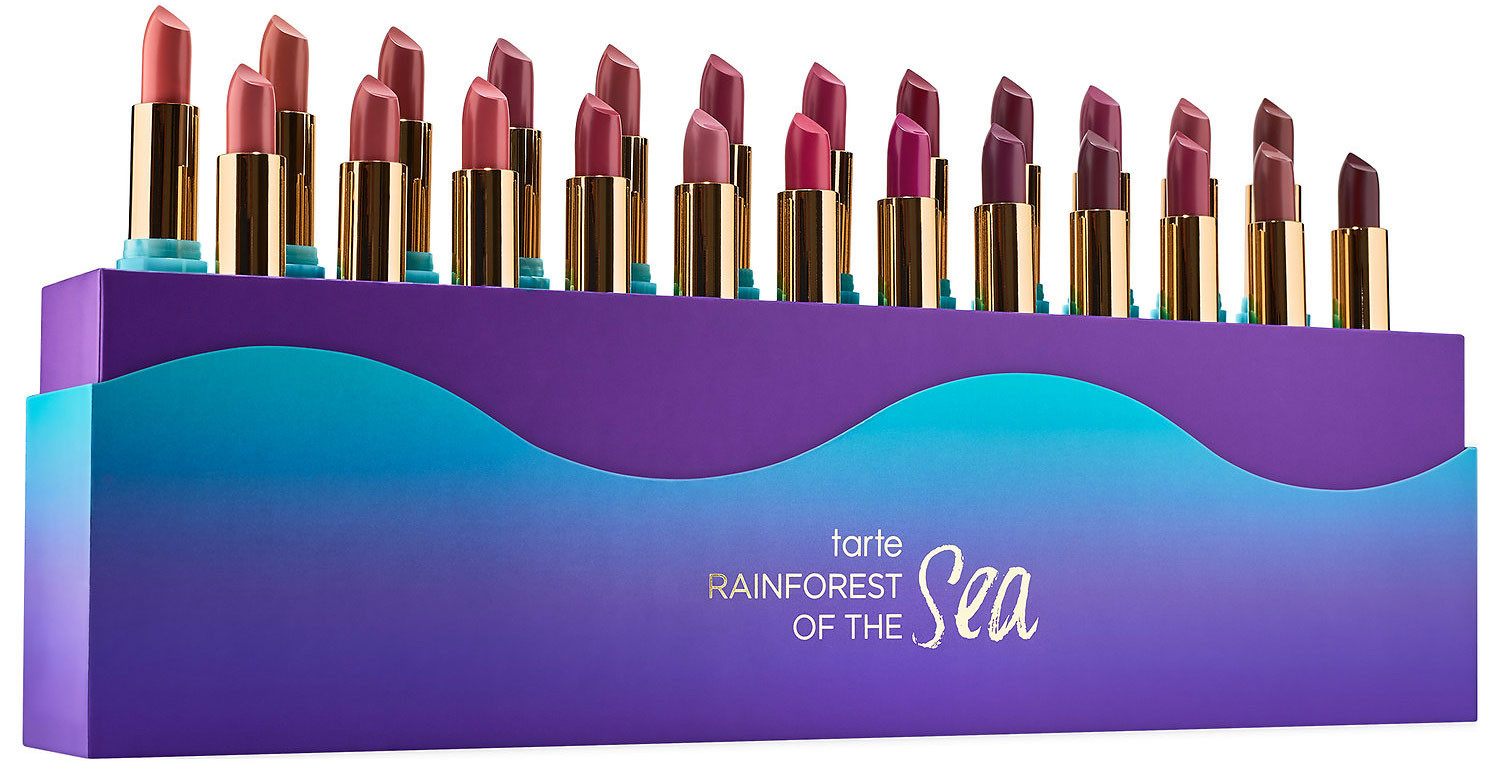 NARS has some beautiful ones as well. Anna, Anita, Bridgette and Audrey would be worth your while checking out. If you have never tried NARS lipsticks, the formula is the cat's pajamas.
Prefer something more glossy? Butter London has a TON of options. Just about every shade available in this collection will work for you, with the exception of Come to Bed Red, Jaffa, La Moss and Snog.
If you have been draped a Soft Summer, choosing cosmetics will be easy.....maybe even a little too easy! Have fun trying out different formulas and enjoy!
Sincerely,
Tina