Beauty gurus have all kinds of advice on dealing with life after 40/50. I find it odd that most of the ones who give this advice are under the age of 40. They have no first hand knowledge of how to deal with applying cosmetics when you have matured.
Some of the "rules" are spot on. Others are just ridiculous and need to be ignored.
Let's get started.
1) "No sparkle or frost after (insert age here)."
OK. I completely agree with sparkle on the face. I think it is a pretty editorial type of look, but it comes across as juvenile. If you are over the age of 18, save it for a holiday party.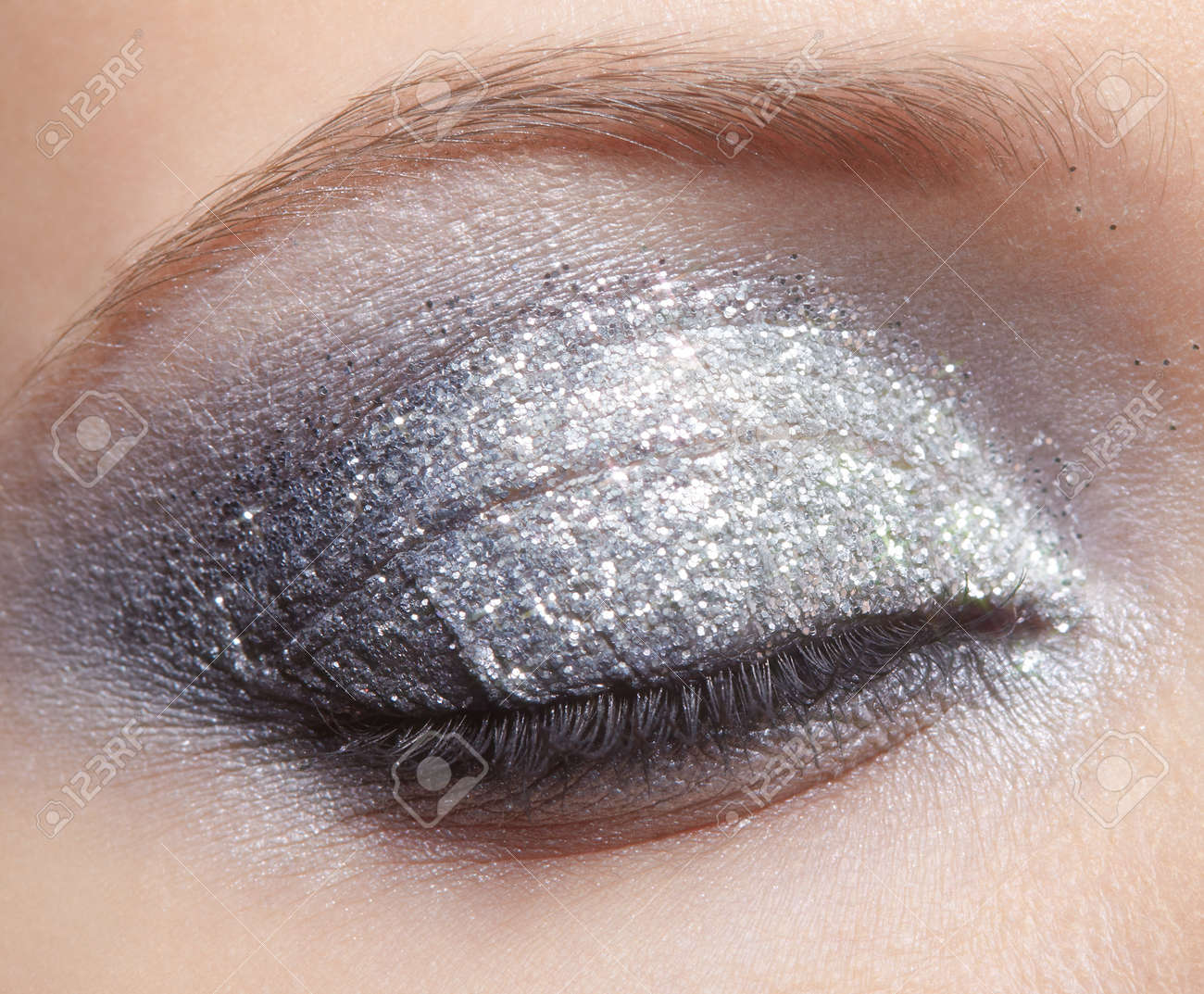 A much better choice are pearl finished eye shadows. Combine them with mattes to soften down the effect.
2) "Don't wear matte cosmetics."
I think this is false, especially if you are a Winter influenced season, like Dark Autumn and Dark Winter. You may need to wear a matte lipstick to better define your lip line.
If you are more mature and still have oily skin, that matte foundation you have been depending on will still be something you are in need of. I would change the application. Use a Beauty Blender or sponge to apply it so it doesn't settle into lines and look heavy.
The one thing I will mention....you may have to go a little bit lighter with your lipstick colors. Sometimes that really cool "goth" color you could pull of at 35 might need to be dialed back when you hit your 40's and 50's.
3) "Don't wear black/liquid eye liner."
This one I agree with, to a degree. If you are or were a brunette True Winter, black may be the only thing that will show up on you! What I don't like is a shiny black finish. It will be harsh and aging, no matter what your seasonal category is.
I see no reason to stop wearing liquid eye liner, especially if it works for you. Just be very picky about the color. Stay within your seasonal category and you should be just fine.
4) "Wear a softer lip color after (insert age here)."
This advice drives me nuts!!! I completely understand that our lips change a lot when time marches onward. They get thinner over time and we will see vertical lines appear. You will have to change the formula (e.g., exchange glittery glosses for satin finishes), but PLEASE do not dilute the color tone. Few things look worse on a Bright season than a pinky shade of mauve, as an example. And, no....there are no universally flattering lipstick colors. Save all of the rose and mauve colors for Soft Summers....they are the only ones who will look good in them.
5) "Do not wear face powder on more mature skin."
OK....so what do you do when you are 50 and you still have oily skin? What if you want to seal down your makeup so that it has some chance of staying during the day?
Personally, I avoid pressed powders. They are way too cakey looking and heavy. I wear a thin veil of loose face powder to combat shine. (My personal fave is Cover Girl Professional loose powder.) Use a big, soft powder brush with loose face powder. It won't settle into lines and will also turn down the glow.
If your skin is drier, than by all means skip the powder if you are able to.
6) "No waterproof mascara after (insert age here)."
Lashes do tend to thin out over time. I don't personally think waterproof mascara is an evil thing. If you live in a humid environment (think coastal Texas or Florida in July), then waterproof mascara is a must!!! Just be a bit more gentle at removing it. Use a lash rebuilder at night, like this one from Majestic Pure.
7) "Toss the gloss, and if you DO wear it, go for a color close to your skin tone."
I don't agree with this, either. Some women who are lighter seasons (True Spring, Light Spring, Light Summer) do better in lip gloss than they do in actual lipstick. I do not like really shiny patent leather types of glosses on anybody, regardless of age. I would look for a thicker gloss formula and avoid the really thin "roll on" types.
As for the "wear a nude shade" advice....NO. Nude lips do not look good on anyone, unless you are a Soft Autumn or Soft Summer. Even then, you have to choose the right shade.
8) "Powder blush is a no-no."
Again, not entirely true. It depends upon your skin type. Blanket advice is to avoid using powder blush because it can settle in fine lines. This may be a fact for some and not for others. Whatever you do....please don't fall for the advice you need a "pop of color" on your cheeks if your seasonal category demands you wear something softer in tone. Not everybody looks great in a Light Spring pink or peach.
9) "Don't put mascara on your lower lashes."
I got this advice in my early 40's. I never liked the look of it. My eyes looked like I didn't finish the job. I think that you can soften the look with maybe a coat of mascara instead or two or three. It will balance your eye shape better than if you didn't put anything there.
10) "No heavy concealer after (insert age here)."
You may feel you need a heavy concealer. The key to this is application and choosing the right shade. Use a Beauty Blender or other sponge or light touches with your fingertip. You will still get the coverage you want without it being cakey.
Some things I highly suggest you DO:
1.) A good skin care routine.
This is the time in your life where an esthetician or spa technician with a medically based background can get you on the right pathway.
One thing I will say....exfoliation at this stage of the game is crucial. You don't want flakey, dry skin to cause cosmetics application to be more of a challenge than necessary. If you prefer to DIY this, Paula's Choice products have gotten rave reviews. Don't forget your lips, either! A gentle lip scrub will make lipstick application far easier.
2.) Be mindful of your lashes and brows.
These are two things that tend to change shape and thin over a period of time. You don't have to spend a lot of money on growth serums with side effects, either. I would look on Makeup Alley for product reviews to point you in the right direction. Just remember, whatever you use, you will have to use for the long haul as hair goes through three growth cycles that last from a few weeks to a few months.
3.) If your seasonal category is still working for you, stick with it. If not, now may be the best time for a redrape.
Most women don't have to worry about this, especially if you are a True Cool season to begin with. However, if you are having particular challenges with your palette, now may be a great time for a revisit.
4.) Think about growing out your hair color, if you are ready to go for it.
I have seen many women go "au naturel" and it ends up looking better and more youthful than their previously dyed hair color. True, not everyone is ready to take this step and it can be a big transition...but the change can end up being worth it!
I hope you enjoyed the two parts to this series. Since I have just turned 50 recently, much of this advice is something I am much more seriously considering.
Turning the corner into a new decade is indeed a blessing. Embrace this and know that to get to this stage in life is a precious privilege not everyone gets to experience.
Sincerely,
Tina